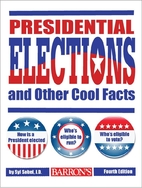 It is impossible to rightly govern a nation
without God and the Bible - George Washington
...As the 2016 Presidential election is upon us I decided to do a quick study of the United States government and how it works. I threw this together quickly and I know the time is nearly upon us but I wanted to share in case other homeschool families' wanted to do the same with their children.
I will just highlight briefly some of the books on this list although all of t
hem are w
orth your time and effort for a unit study on government.
If you need a
quick review of our nation's beginning you can start with
The Fourth of July Story
by Alice Dagliesh (or check out my
American Revolution unit part 1
and
part 2
).
Jean Fritz has wonderful books and Will You Sign Here, John Hancock? is no exception! This book makes learning so much fun that your children won't realize they are doing school. Read about Hancock's eccentricities (he was quite the peacock) and why he wrote his name so large on the Declaration of Independenc
e.
Thomas Jefferson was struggling with making everyone happy with his wording of the Declaration
of Independence. Benjamin Franklin wrote a
tim
ely tale in The Hatmaker's Sign, making the point that,
"No matter what you write, or how well you write it, if the pu
blic is going to read it, you can be sure they will want to change it."
You will want to follow that up with Shh! We're Writing the Constitution by Fritz.
Syl Sobel has some great basic books on government: how it works, elections, the
Bill of Rights, etc. Several of these are on this list and you won't want to miss these for teaching the basics of government to your children.
My 10 yod showed an unusual interest in presidents and wa
nted to read about all of them! So he has been reading Grover Cleveland, Again!: A Treasury of American Presidents
. I have mixed feelings about this book as it has some left leaning bias (but all of the books I found along these lines did). The book is a huge, beautiful book and is engaging. We talk about politics alot at my house and my son has been able to discern when he reads that a particular thing a particular president did was "good" or not. While the policies that Presidents put into place are fact whether they are good or bad is a matter of opinion and whether you have a Christian, Biblical worldview or not affects your opinion on these matters. You may need to discuss some of the things in this books (particularly the last 75 years) with your children.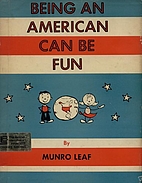 A vintage treasure that you might want to include is Being An American Can Be Fun by Munro Leaf. Written before political correctness this book teaches your child how he or she can be a good citizen of America. It talks about freedoms, rights and RESPONSIBILITIES (such as work and contributing to the good of your community).
Skyrockets for President is another vintage book that is worth finding. It is about George Washington's inauguration as the first President of the United States of America!
Check out these and the list below. Let me know some of your favorites that might not be on this list!
(P.S. I've found many of these older books are available at no charge electronically through openlibrary.org)